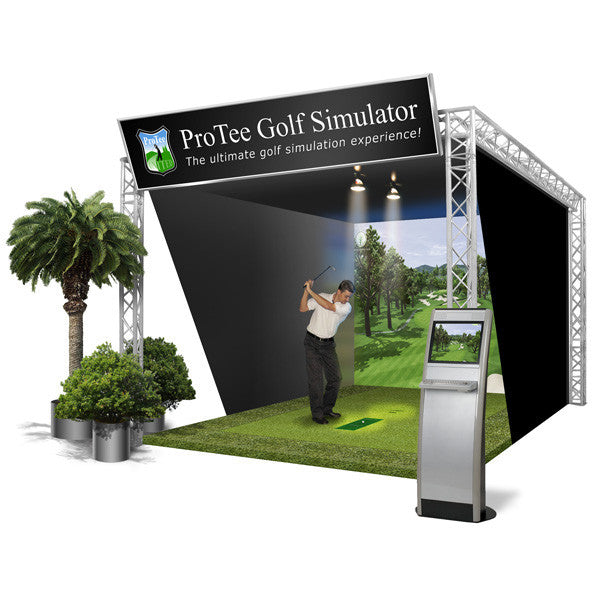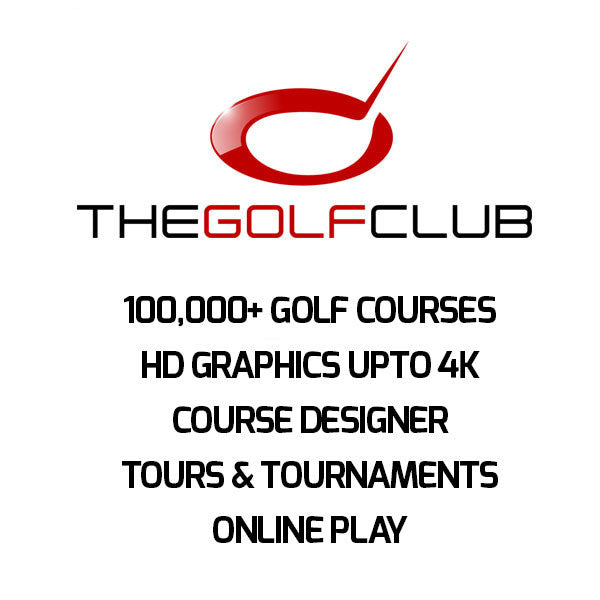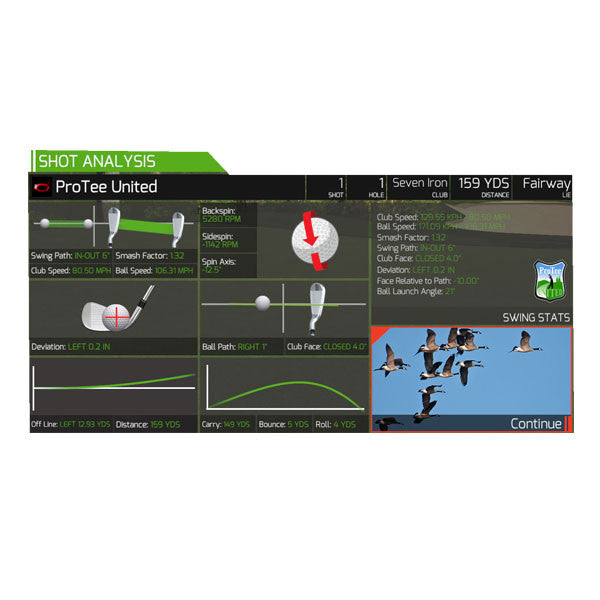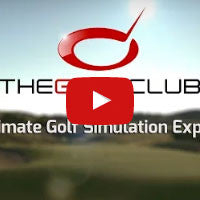 ProTee Golf Simulator Ultimate Edition
Shipping and tax calculated at checkout.
---
The Ultimate Golf Simulation Experience with 150,000+ pre-designed courses and online play.
The most advanced and affordable 3D golf simulator available on the market today. The software has been uniquely designed to experience the ultimate 3D golf simulation for home, professional and commercial use.
Using your own clubs, you set up to hit the shot just as you would on a real course. The next generaton gaming software allows you to drive off the tee, hit fairway shots, pitch, chip and putt the ball into the hole. Experience your draws and slices just as in real. After every shot the simulator flies, in impressive graphics, along the ball's trajectory to where the ball ends, ready for the next shot. Detailed swing analyzer info is provided to improve your game.
Design a new golf course with just 4 clicks or use your creative skills and imagination to create something from scratch using the included golf course designer.
High speed cameras for ball tracking and state of the art light speed infrared sensors for club behavior ensure that all details out of every swing are gathered. Latest technology is embedded in both software and hardware to guarantee the most precise ball flights.
Feel yourself at the golf course!
Includes 2 software packages. ProTee Golf 2.0 and The Golf Club Simulator edition.
The Golf Club Simulator Features
Visually stunning HD graphics upto 4K
Unlimited golf courses
Widescreen Ultra HD
Fully featured course editor
Create, edit and share golf courses
Zero load times between holes
Free Real time Online play
Live Tours and Tournaments
Real Life Physics
Free product life time updates
Free remote installation support
ProTee Golf 2.0 Features
Real 3D graphics engine
Stunning graphical effects
Zero load times between holes
Real-time passing of time
100+ courses available out of the box
Realistic physics engine
Widescreen & 3 screen surround support
HD Screen resolutions
Multi-language: English, French, German, Spanish, Italian, Korean, Vietnamese & Chinese
Play online and offline with up to 8 players in a flight
Full swing analysis displayed after every shot
Green grid and aiming poles
Play against the computer
Longest Drive and Nearest Pin
Advanced practice modes
Course and Hole flyby's
Automatic software update distribution
Free product life time updates
Free remote installation support
Product links